OVER 2 MILLION DOWNLOADS!!
or anywhere you listen to podcasts!
OVER 2 MILLION DOWNLOADS!!
AND COUNTING...
Here are some of our most recent episodes!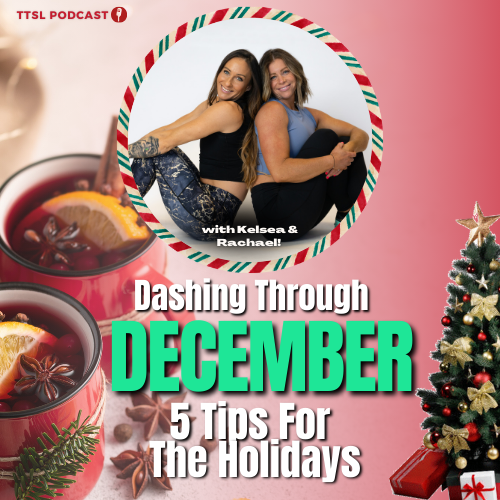 Dashing Through December - 5 Tips For The Holidays
We know it's a busy season- that's why we're here wit the tips! Tune in to hear Kelsea and Rachael's takes on how to maintain your fitness during the holiday season AND enjoy making memories with your loved ones.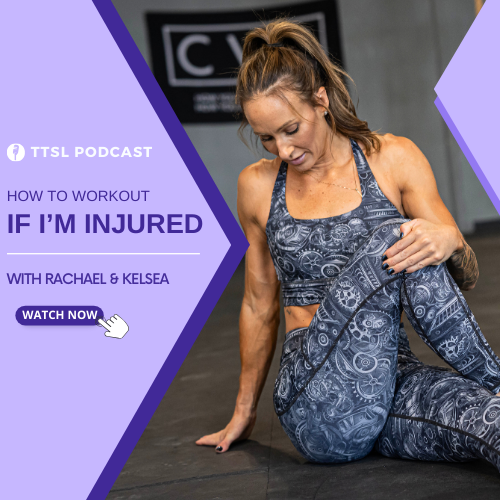 How To Workout If I'm Injured
If you've been working out, exercising, or even just living for long enough, sooner or later you'll experience an injury on some level. Even with varying degrees of injuries one of the most common questions is: Now What? Do I keep working out? Tune in to hear Kelsea and Rachael's take on how to return from your injury, maybe even stronger than before.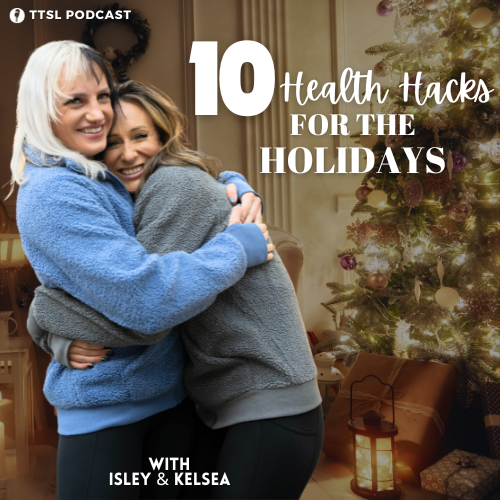 10 Holiday Health Hacks
 The holidays can be stressful when they SHOULD be a time where you get to focus on family, friends, and core memories. That's why we compiled ten of our favorite tips for being happier in your body when you feel like things are reeling out of your control. Tune into this episode to hear more!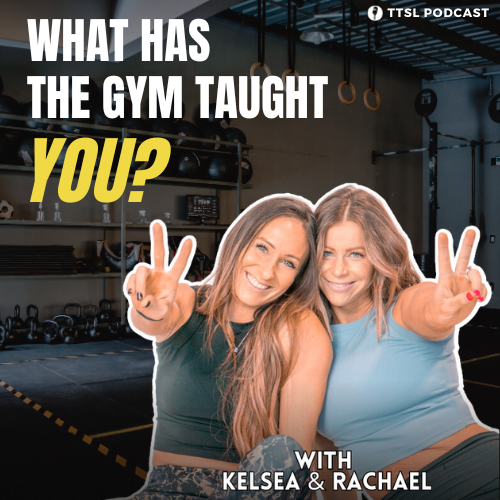 What Has The Gym Taught You?
 We tend to lose learning opportunities by feeling like we need to PROVE instead of learning. As soon as we stop looking at time in the gym to constantly prove something to ourselves or others we can come into our own experience in learning. Tune into this episode to learn how to work on this mindset.
⭐⭐⭐⭐⭐

In a major Pandemic these girls make my day!
"I Love Love Love this podcast. Their message is always positive and Rachel and Kelsey are hilarious I love to laugh at their little misadventures. Listening to this podcast to and from work makes my day and gets my mind ready for whatever the day is going to throw at me whether I'm my classroom or at home as a mom. Love you girls!"
⭐⭐⭐⭐⭐

Very inspirational
"I love this podcast!! Rachael and Kelsea are very entertaining, knowledgeable, and fun to listen to. I feel like I know them from their enneagram test to their wicked strong New England accents (just sprinkled in occasionally) they keep the listener engaged. Thanks for letting us know about soda and how beauty isn't the price we pay to exist. They help me with my fitness journey and well - just give them a listen they just may help you too!!"
⭐⭐⭐⭐⭐

Shouting from the rooftops!
"Rachael and Kelsea are such an inspiration to us all! Their weekly heartfelt messages resonate with each of us in our own way! I am so blessed to have found them at exactly the right season in my life (although I wish I'd have know them my entire life)! This isn't just a podcast but a movement , and they are crushing it! Their podcast is like no other. Nutrition, health, fitness and real life! They are uplifting, motivating, empowering, and down right BADDASS!!!"
⭐⭐⭐⭐⭐

Best fitness podcast ever!
"For all women young and old in all shapes colors and sizes, no matter where you are in your fitness journey, this is the best podcast for you. They give you the straight scoop of all fitness related topics. I absolutely love this podcast and I don't hesitate to share with all of my friends or family."